May 26, 1973 Kezar Stadium, San Francisco, Ca. (Sat)
Soundboard Master Reel > PCM > DAT (Charlie Miller, Gene Taback, and David Minches Transfer)
1: Promised, Deal, Jack Straw, Tennessee Jed, Race Is On, Sugaree, Mexicali, Row Jimmy, L. L. Rain, TLEO, Playin
2: H. C. Sunshine, El Paso, Loser, BIODTL, You Ain't Woman Enough, Box Of Rain, China Cat> I Know You Rider, Big River, Bertha, Around
3: Half Step, Me & My Uncle, He's Gone> Truckin> Other One> Eyes> China Doll, Sugar Magnolia E: Casey Jones
afternoon concert - billing: GD; NRPS; Waylon Jennings

May 26, 1977 Baltimore Civic Center, Baltimore, Md. (Thu)
Post Production Matrix by Chris Chappell
1: Music, Sugaree, Mama Tried, Sunrise, Deal, Passenger, B. E. Women, L. L. Rain, Jack A Roe, Minglewood, Bertha
2: Samson, High Time, Big River, Terrapin> Estimated> Eyes> NFA> GDTRFB> Around E: Uncle John

May 26, 1993 Cal Expo Amphitheatre, Sacramento, Ca. (Wed)
Audience DAT (Schoeps MK2 Omnis - front of board ; Todd Evans and Jamie Waddell Transfer)
1: Samson, H. C. Sunshine, Walking Blues, Broken Arrow, Ramble On, Memphis Blues> Deal
2: Box Of Rain, Victim> Crazy Fingers> Playin> Drumz> Corinna> Playin> China Doll> Around E: Liberty
Rex benefit - 20th anniversary of Rock Med

May 26, 1995 Seattle Center Memorial Stadium, Seattle, Wa. (Fri)
Soundboard DAT > Cassette > DAT (Paul Gibian and Evan Saxton Transfer)
1: Help> Slipknot> Franklin's, Same Thing, Loose Lucy, Eternity@> Don't Ease
2: Scarlet> Fire> Playin> Uncle John> Drumz> Jam> Easy Answers> Stella Blue> Good Lovin E: Liberty

PhishShows on these days in History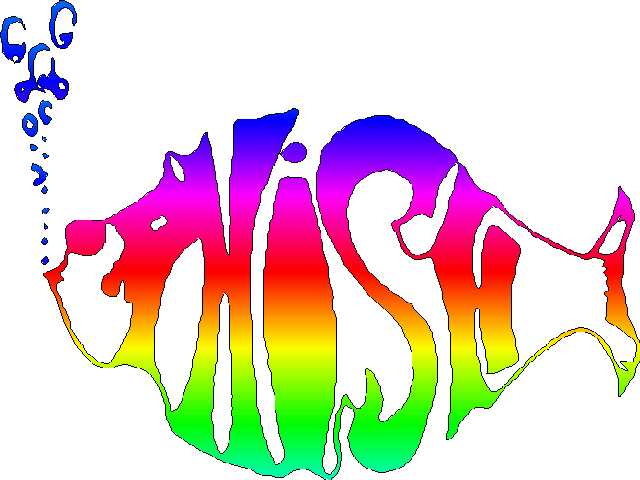 Phish Setlists provided by Phish.net. Phish Stats from ZZYZX. Audio from Phishows.com
May 26, 1989 Valley Club Café, Rutland, Vt. (Fri)
Soundboard Cassette(x3) (unknown transfer)
Set 1: Bold As Love, AC/DC Bag, Mike's Song > I Am Hydrogen > Weekapaug Groove, Sanity[1], Halley's Comet[2], The Sloth[3], You Enjoy Myself
Set 2: David Bowie[4], The Mango Song, Split Open and Melt, Bathtub Gin[5], Run Like an Antelope, Golgi Apparatus
Set 3: Slave to the Traffic Light, Funky Bitch, The Ballad of Curtis Loew, Possum[6]
Encore: The Practical Song
[1] Fast version.
[2] Richard Wright on vocals.
[3] Atypical ending.
[4] Sweet Georgia Brown and Linus and Lucy teases in intro. Alternate "Lazy Lester" lyrics.
[5] First known version.
[6] Johnny B. Goode teases.
Notes: Richard Wright provided guest vocals on Halley's Comet. Sweet Georgia Brown was teased before and in the Bowie intro. Linus and Lucy was also teased in the intro. Bowie was subqsequently announced as, dedicated to, and sung as "Lazy Lester." This show contains the first known version of Bathtub Gin. Trey compared Antelope to his life-long dream of playing hockey and dedicated the song to "all you pro hockey players out there." Possum contained Johnny B. Goode teases. This show also included some rarities, such as the fast version of Sanity, The Practical Song, and a strange ending to The Sloth.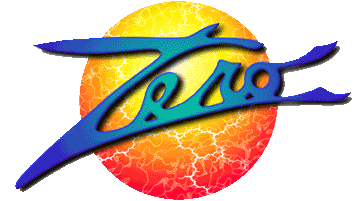 Setlists provided by Setlist.com. Audio from Zero on Archive.org and Steve Kimock Band on Archive.org
and KVHW on Archive.org
May 26, 1998 Zero - Chestnut Cabaret - Philadelphia, Pa. (Thu)
Soundboard PCM > ? > DAT (Charlie Miller Transfer)
Set 1: Baby Baby > Tangled Hangers The Core, Try A Little Tenderness > Tear Tags Off Mattresses > Little Wing > Can I Have You For Myself > Gregg's Eggs, Golden Road
E: Severe Tire Damage

May 26, 1990 Zero - Sweetwater Saloon - Mill Valley, Ca. (Sat)
Audience Cassette (onstage mics - unknown model ; Jim Adams Tape ; Ray Brooks Transfer)
Set 1: Tongue 'n' Groove, Cissy Strut, Super Sonic Transport, Many Rivers To Cross, Rigor Mortis, Baby Baby, Gregg's Eggs
Set 2: Little Wing, Tear Tags Off Mattresses, The Core, Severe Tire Damage, Golden Road