May 18, 1968 Jorma Kaukonen's On Stage Mic > Reel to Reel Master > DAT
Jorma Kaukonen's On Stage Mic > Reel to Reel Master > DAT (Chris Ladner and Bill Koucky Transfer)
Alligator> Caution > Feedback
Northern California Folk-Rock Festival - afternoon concert - also: The Doors; Eric Burdon & The Animals; Big Brother & The Holding Co.; The Youngbloods; Electric Flag; Jefferson Airplane; Kaleidoscope; Country Joe & The Fish; Taj Mahal

May 18, 1972 Kongressaal, Deutsches Museum, Muenchen, West Germany (Thu)
Soundboard commercially released as " Europe '72: The Complete Recordings" Box Set - no streaming source.
1: Truckin, Sugaree, Mr. Charlie, Jack Straw, Tennessee Jed, Chinatown Shuffle, B. T. Wind, China Cat> I Know You Rider, El Paso, Hurts Me Too, You Win Again, Playin, Good Lovin, Casey Jones
2: Top Of The World> Me & My Uncle, Ramble On, BIODTL, Dark Star> Morning Dew> Drums> Sugar Magnolia
E1: Sing Me Back Home E2: Saturday Night

May 18, 1977 Fox Theatre, Atlanta, Ga. (Wed)
Soundboard Master Reel DAT (Charlie Miller Transfer)
1: Deal, Cassidy, Jack A Roe, Mexicali, FOTD, Minglewood, Roses, Lazy Lightning> Supplication, High Time, Music
2: Jack Straw, Ship Of Fools, Estimated> Eyes> Drums> Other One> Stella Blue> Around E: Brokedown

PhishShows on these days in History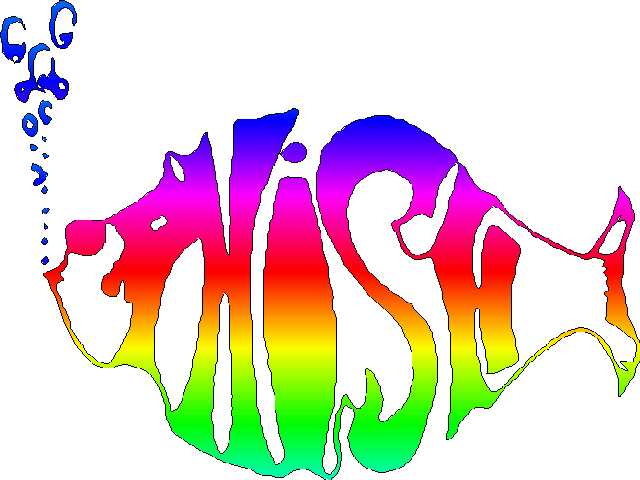 Phish Setlists provided by Phish.net. Phish Stats from ZZYZX. Audio from Phishows.com
May 18, 1991 The Marquee, New York, N.Y. (Sat)
Audience Master Cassette > Cassettte (AKG 414s ; Dave Schanker Tape ; Marmar Transfer)
Soundcheck: Take the 'A' Train, Caravan, Guelah Papyrus, Paul and Silas, Jam
Set 1: Buried Alive > Golgi Apparatus, Chalk Dust Torture > You Enjoy Myself, Paul and Silas, Foam, The Divided Sky, Cavern > Possum[1]
Set 2: The Oh Kee Pa Ceremony > Suzy Greenberg, The Curtain > Stash, Take the 'A' Train, My Sweet One > Guelah Papyrus, David Bowie[2], Hold Your Head Up > Terrapin > Hold Your Head Up, The Lizards
Encore: Dinner and a Movie, Runaway Jim
[1] Stash tease from Trey.
[2] Guelah and 'A' Train teases in intro.
Notes: Possum contained a Stash tease from Trey and the Bowie intro included Guelah and 'A' Train teases. Even though there was a show the next day, before Foam, Trey noted that this gig would be the last until July since the band was going into the studio to cut an album. Before Dinner and a Movie, Fishman noted: "this is a song about America's favorite pre-nuptial ritual."


May 18, 1992 The Flynn Theatre, Burlington, Vt. (Mon)
Soundboard Master Cassette > DAT (Alec Swensen Transfer)
Set 1: Suzy Greenberg[1], Maze, Bouncing Around the Room, The Divided Sky, Guelah Papyrus[2], Foam, Poor Heart, Horn, Sparkle, Run Like an Antelope
Set 2: Glide, Llama, The Man Who Stepped Into Yesterday > Avenu Malkenu > The Man Who Stepped Into Yesterday > Mike's Song > I Am Hydrogen > Weekapaug Groove, Fee > Rift, Cavern > Cold as Ice > Love You[3] > Hold Your Head Up, Runaway Jim
Encore: Rocky Top
[1] Oye Como Va tease from Trey.
[2] All Fall Down and Simpsons signals in pause.
[3] Mississippi Queen teases.

May 18, 2000 Fantasy Studios, Berkeley, Ca. (Thu)
FM Broadcast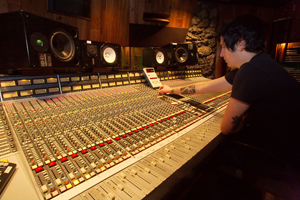 Set 1: First Tube, Bug[1], Back on the Train, Sand, Heavy Things, Piper, The Inlaw Josie Wales, Dirt, Farmhouse
[1] Down with Disease tease.
Notes: Bug included a Down with Disease tease. This show was broadcast and webcast via KFOG. Tickets were won via KFOG contest throughout the weeks leading up to the broadcast. The show consisted of three segments of three songs each, with a break in between each segment filled by the on-air announcer. Following the performance, the band participated in a group photo shoot and copies were mailed to the contest winners, who also won signed copies of Farmhouse.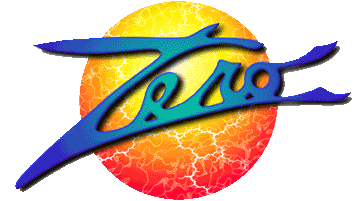 Setlists provided by Setlist.com. Audio from Zero on Archive.org and Steve Kimock Band on Archive.org
and KVHW on Archive.org
May 17, 1999 KVHW - Cafe Tomo, Arcata, Ca. (Mon)
Audience DAT (Neumann KM184s - onstage ; John Garrity Transfer)
Set 1: Why Can't We All Just Samba, Cissy Strut, You're the One, Rainbow's Cadillac, My Favorite Things, Kissing the Boo Boo
Set 2: Nine > Ring Around The Moon > Nine, Five B4 Funk, Nefertiti, A New Africa > Drums, Porn Crash, It's Up To You > Mr. Potato Head > It's Up To You, Bad Hair
Comment: "End Of School Party".