January 20, 1968 Eureka Municipal Auditorium, Eureka, Ca. (Sat)
Soundboard Master Reel > DAT (Charlie Miller Transfer)
Jam> Clementine> New Potato Caboose> Born Cross-Eyed> Spanish Jam> Caution Jam> Dark Star
list probably incomplete - Tour of the Great Pacific Northwest begins - also: QMS - "The Quick & The Dead"
January 20, 1979 Shea's Buffalo Theatre, Buffalo, N.Y. (Sat)
Nakamichi 700s (Jerry Moore Tape ; Charlie Miller Transfer)
1: Promised, Sugaree, El Paso, Peggy-O, All Over Now, Jack A Roe, Minglewood, Stagger Lee, Jack Straw
2: Miracle> Bertha> Good Lovin, Loser, Estimated> Other One> Drumz> Other One> Dark Star> NFA> Sugar Magnolia E: Saturday Night Donna was absent

PhishShows on these days in History


Phish Setlists provided by Phish.net. Phish Stats from ZZYZX. Audio from Phishows.com
No phish shows in this day in History until January 20th. Here are some videos we like.
Fall 2013 Jam Compliation
LazyLighting55a Transfer
10/18, 10/18 Carini II, 10/19 Weekapaug, 10/19 Ghost, 10/20 Tweezer, 10/20 Piper-TCB, 10/23 Twist, 10/25 Waves, 10/26 Gin, 10/26 Drowned, 10/27 Tweezer, Intermission, 10/27 Golden Age, 10/29 SOAM, 10/29 DWD, 10/29 Twenty Yrs Later, 10/31 Ghost, 11/1 Twist, 11/1 Sally, 11/2 Theme From The Bottom, End segment AC Free midsection/em>
Zero and Kimock Shows on these days in History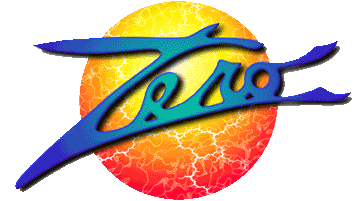 Setlists provided by Setlist.com. Audio from Zero on Archive.org and Steve Kimock Band on Archive.org and KVHW on Archive.org
January 20, 2006 Steve Kimock Band - Variety Playhouse - Atlanta, GA . (Fri)
Digital Audience (Neumann ak40+ak20 ; DP Swint Tape and Transfer)
Set 1: High And Lonesome, Funky Miracle, Malichi, Many Rivers To Cross, You're The One, One For Brother Mike
Set 2: Steel Guitar Rag, Bad Hair, Why Can't We All Just Samba, Baby Baby, The Bronx Experiment, Dr. Zaius, Little Wing

January 20, 2007 Zero - Cervante's Masterpiece Ballroom - Denver, Co. (Sat)
Digital Audi ence (dpa4023s - front of board ; Maury Tape and Transfer)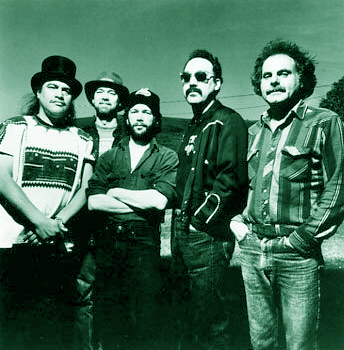 Set 1: You're the One, Tear Tags Off Mattresses, Catalina, Gomorrah, Boogie On Reggae Woman > Home on the Range
Set 2: Crazy Fingers, Big Love, Mercury Blues, Golden Road (1), Franklin's Tower (2), E: Many Rivers to Cross
Comment: (1) Jake Wolf on talking drum
(2) Jake Wolf on talking drum, Cecil "P-Nut" Daniels on MIDI Saxophone and Miles Kimock on Tambourine.
Lineup: Steve Kimock - guitars. Greg Anton - drums. John Morgan Kimock - drums. Martin Fierro - saxophone. Melvin Seals - keyboards. Donna Jean Godchaux Mackay - vocals. Liam Hanrahan - bass. Arnie Green - guitar, vocals. Jerry Joseph - guitar, vocals.