May, 25, 1972 The Strand Lyceum, London, England (Thu)
Soundboard Master Reel > Digital (Charlie Miller and Rob Eaton Transfer)
1: Promised, B. E. Women, Big Boss Man, B. T. Wind, Tennessee Jed, Mr. Charlie, Jack Straw, China Cat> I Know You Rider, Bobby McGee, Good Lovin, Playin, Brokedown, Casey Jones
2: Me & My Uncle, Big RxR Blues, Chinatown Shuffle, Ramble On, Uncle John> Wharf Rat> Dark Star> Sugar Magnolia, Comes A Time, El Paso, Top Of The World, GDTRFB> Saturday Night
final "Top Of The World" - final Pigpen "Good Lovin" - also: NRPS

May 25, 1974 Campus Stadium, U.C.S.B., Santa Barbara, Ca. (Sat)
Soundboard Master Reel > Cassette > DAT > CD (Dick Latvala and Jonathan Miller Transfer)
1: U. S. Blues, Mexicali, Deal, Jack Straw, Scarlet, BIODTL, B. E. Women, Me & My Uncle, Sugaree, El Paso, China Cat> I Know You Rider, Around
2: Promised, Ship Of Fools, Big River, Tennessee Jed, Truckin> Jam> Space> Let It Grow> Wharf Rat, Sugar Magnolia> GDTRFB> Saturday Night E: Casey Jones
5 beat "BIODTL" - "Beer Barrel Polka" tuning before "Sugar Magnolia" - also: Maria Muldaur; Great American String Band; Elvin Bishop - 10:00 AM

May 25, 1977 The Mosque, Richmond, Va. (Wed)
Soundboard Master Reel > DAT > CD (Charlie Miller Transfer)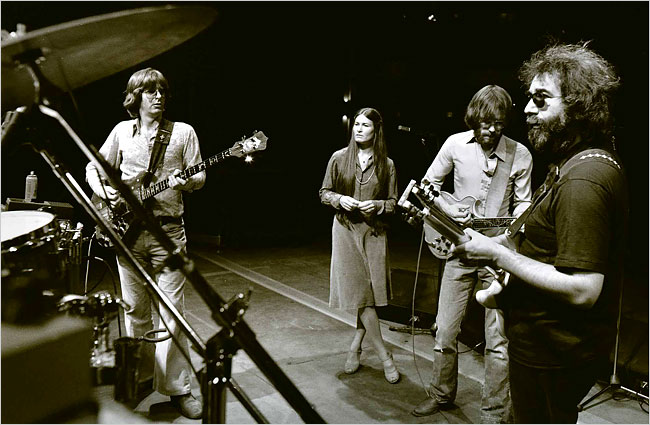 1: Half Step, Jack Straw, TLEO, Mexicali, Peggy-O, Cassidy, Loser, Lazy Lightning> Supplication, B. E. Women, Promised
2: Scarlet> Fire, Estimated> He's Gone> Drums> Other One> Wharf Rat> Other One> Wheel> Around E: Johnny B. Goode

May 25, 1992 Shoreline Amphitheatre, Mountain View, Ca. (Mon)
Soundboard Master DAT > Cassette > DAT > CD (Tim Wiley Transfer)
1: LTGTR, Stranger, West L. A., Mexicali> Big River, Tom Thumb Blues, Tennessee Jed, Picasso Moon
2: Victim> Iko Iko, Spoonful> New Speedway> Drumz> Throwing Stones> Attics> NFA E: Baba O'Riley> TNK
locomotive airhorn during "Drumz"

May 25, 1993 Cal Expo Amphitheatre, Sacramento, Ca. (Tue)
Soundboard DAT > Sonic Solutions > CD(x2) (Matt Vernon Transfer)
1: Bertha> Greatest, Jack A Roe, Wang Dang Doodle, Loose Lucy, Queen Jane, Lazy River Road, Let It Grow> Don't Ease
2: Eyes> L. L. Rain, Way To Go, Truckin> Drumz> Wheel> Throwing Stones> GDTRFB> Johnny B. Goode E: Rain
Rex benefit

May 25, 1995 Seattle Center Memorial Stadium, Seattle, Wa. (Thu)
Audience DAT (Neumann KM140s ; Chris Larson Transfer)

1: Stranger, Bertha, Schoolgirl, Peggy-O, El Paso@, Tennessee Jed, Cassidy
2: Foolish Heart, Victim, Samba, He's Gone> Drumz> Wheel> Throwing Stones> NFA E: Mighty Quinn
final "Wheel"

PhishShows on these days in History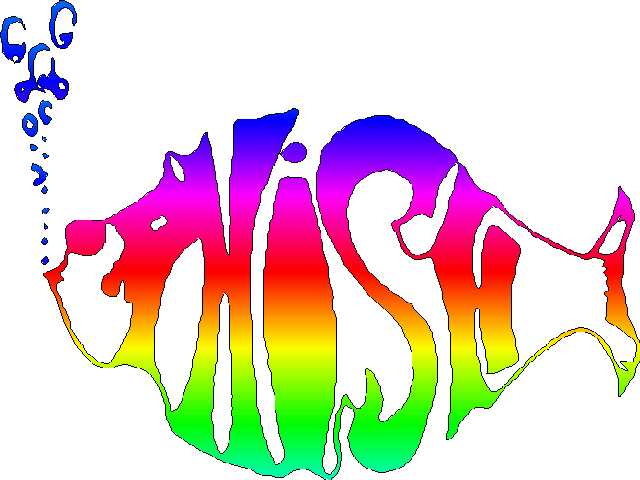 Phish Setlists provided by Phish.net. Phish Stats from ZZYZX. Audio from Phishows.com
May 25, 1994 Warfield Theatre, San Francisco, Ca (Wed)
Audience DAT (Schoeps CMC5/Mk4s ; Dankseeds Transfer)
Set 1: The Curtain > Sample in a Jar, Uncle Pen, Stash, Colonel Forbin's Ascent > Fly Famous Mockingbird, Axilla (Part II) > Scent of a Mule, My Sweet One[1], Sweet Adeline[2], Chalk Dust Torture
Set 2: Rift > Tweezer > Lifeboy > Maze, Contact > Big Ball Jam, Julius, Hold Your Head Up > Purple Rain > Hold Your Head Up, The Squirming Coil
Encore: Sleeping Monkey > Tweezer Reprise
[1] Acoustic and without microphones.
[2] Without microphones.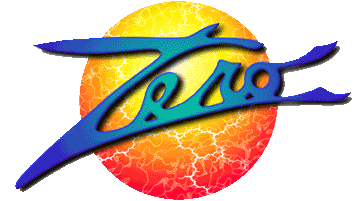 Setlists provided by Setlist.com. Audio from Zero on Archive.org and Steve Kimock Band on Archive.org
and KVHW on Archive.org
May 25, 1998 Zero - Chestnut Cabaret - Philadelphia, Pa. (Wed)
Soundboard PCM > ? > DAT (William LaPier Transfer)
Set 1: Baby Baby, Tangled Hangers, The Core, Try A Little Tenderness, Tear Tags Off Mattresses, Little Wing, Can I Have You For Myself (1), Gregg's Eggs, Golden Road, Severe Tire Damage
(1) with Billy Goodman on slide guitar and vocals