September 2, 1968 Betty Nelson's Organic Raspberry Farm, Sultan, Wa. (Mon)
Soundboard Master Reel > DAT (Charlie Miller Transfer)
Dark Star> St. Stephen> The Eleven> Jam> Death Don't, Cryptical> Other One> Cryptical, Alligator> Caution> Feedback
Sky River Festival
September 2, 1978 Giants Stadium, East Rutherford, N.J. (Sat)
Soundboard Master Cassette > Cassette > DAT > CD (Charlie Miller Transfer)
1: Jack Straw, FOTD, Minglewood, Dire Wolf, L. L. Rain, Stagger Lee, Miracle, Peggy-O, Lazy Lightning> Supplication
2: Good Lovin, Scarlet> Fire, Estimated> Eyes> Drumz> Sugar Magnolia E: Saturday Night
also: NRPS; Willie Nelson
September 2, 1979 Augusta Civic Center, Augusta, Me. (Sun)
Soundboard Master Cassette > Reel > DAT (Charlie Miller Transfer)
1: Jack Straw, TLEO, Mama Tried> Mexicali, Stagger Lee, Cassidy, Row Jimmy, Minglewood, Jack A Roe, Music
2: Samson, Ramble On, Terrapin> Let It Grow> Drumz> Stella Blue> Truckin> Around E: U. S. Blues
last "Let It Grow": 05-14-78 [82]
September 2, 1980 Community War Memorial, Rochester, N.Y. (Tue)
Post Production Matrix by SirMick (SMC > ? Miller Transfer and AMC Nakamichi DR-2 Andrew F. Transfer)
1: Minglewood, Sugaree> El Paso, FOTD, All Over Now, China Cat> I Know You Rider> Sailor> Saint> Don't Ease
2: Althea, C. C. Rider, Ship Of Fools, Estimated> Terrapin> Playin> Drumz> Iko Iko> Morning Dew> Sugar Magnolia E: Alabama
September 2, 1983 BSU Pavilion, Boise State University, Boise, Id. (Fri)
Post Production Matrix by Hunter Seamons (SMC > DAT > CD and AMC 2 Beyer M160s + 1 Sennheiser 421 ; Doug Nawrocki Transfer)
1: Wang Dang Doodle> Jack Straw, TLEO, Mama Tried> Big River, B. E. Women, Minglewood, Big RxR Blues, L. L. Rain> Deal
2: Help> Slipknot> Franklin's, Estimated> Eyes> Drumz> Throwing Stones> GDTRFB> Black Peter> Sugar Magnolia E: Baby Blue
September 2, 1985 Zoo Amphitheatre, Oklahoma City, Ok. (Mon)
Audience Master Cassette (Sennheiser 441s - front of board ; Adam, Justin & Monica Tape ; Alex Ford Transfer)
1: Bertha> Greatest, West L. A., Mama Tried> Me & My Uncle, Stagger Lee> Iko Iko, Minglewood, Ramble On, Bucket
2: China Cat> I Know You Rider> Woman Smarter, Ship Of Fools, Playin> Drumz> Miracle> China Doll> Around> Good Lovin E: Day Job
September 2, 1988 Capital Centre, Landover, Md. (Fri)
Soundboard Master Cassette > DAT (second set has no cassette generation ; Charlie Miller Transfer)
1: Bucket, TLEO, Minglewood, Dire Wolf, Queen Jane, Althea, Let It Grow
2: Scarlet> Fire, L. L. Rain> Terrapin> Drumz> Wheel> Watchtower> Stella Blue> Sugar Magnolia E: Black Muddy River
long spacey tuning before "Scarlet"
PhishShows on these days in History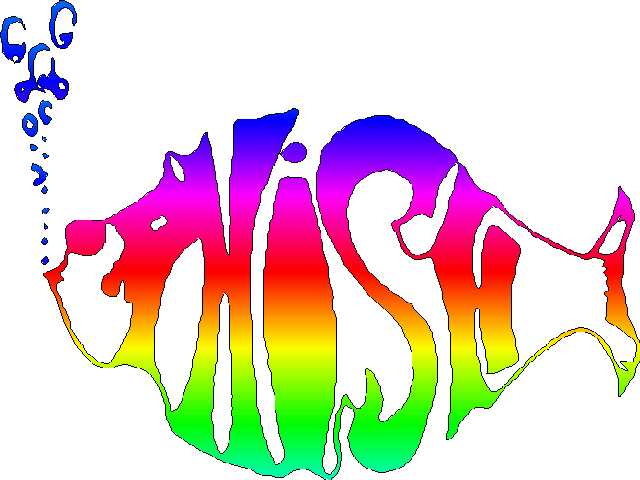 Phish Setlists provided by Phish.net. Phish Stats from ZZYZX. Audio from Phishows.com
September 2, 1987 Hunt's, Burlington, Vt. (Wed)
Soundboard Cassette(x3) > CD (Taper Wayne Transfer)
Set 1: AC/DC Bag, Fluffhead, Sneakin' Sally through the Alley, The Divided Sky, Wilson, David Bowie, Lushington[1] -> Possum, Big Black Furry Creature from Mars, Makisupa Policeman, Timber (Jerry), Shaggy Dog, You Enjoy Myself
[1] No lyrics.
Notes: Lushington did not contain any lyrics. Makisupa included the band playing with varied special effects. This setlist is likely incomplete.

September 2, 2011 Dick's Sporting Goods Park, Commerce City, Co. (Fri)
Digital Audience (Schoeps MK5s ; Taylor C. Tape and Transfer)
Soundcheck: Jam, My Soul, Timber (jam only), Buffalo Bill
Set 1: Sample in a Jar, Sparkle, The Sloth, Sweet Virginia, Susskind Hotel, Strange Design, Stash, Sneakin' Sally Through the Alley -> Sparks > Scent of a Mule, Stealing Time From the Faulty Plan, Shine a Light, Split Open and Melt, The Squirming Coil
Set 2: Sand > Simple -> Steam > Soul Shakedown Party -> Seven Below > Suzy Greenberg > Scents and Subtle Sounds[1] > Slave to the Traffic Light > Silent in the Morning > Sanity[2], Sweet Adeline
Encore: Sabotage
[1] No intro.
[2] Running Away quotes from Fishman.
Notes: This was the first of three Pay Per view performances and was brought to you by the letter "S." Sparks was played for the first time since November 29, 1996 (463 shows). Sweet Adeline was played for the first time since August 1, 1999 (285 shows). Silent was played without the Horse for the first time since December 13, 1999 (251 shows). Sabotage was played for the first time since November 21, 1998 (318 shows). Scents did not have the intro. Sanity contained Running Away (Bob Marley) quotes from Fishman.

September 2, 2012 Dick's Sporting Goods Park, Commerce City, Co. (Sun)
Digital Audience (Schoeps MK21s)
Soundcheck: Goin' Down Slow -> Jam
Set 1: Cars Trucks Buses, AC/DC Bag > Down with Disease, Bathtub Gin, Nellie Kane > Sample in a Jar, Back on the Train > Rift > Free, Ride Captain Ride > Maze, Halley's Comet > 46 Days > Possum
Set 2: Sand -> Ghost -> Piper > Twenty Years Later > The Lizards, Harry Hood
Encore: Character Zero
Notes: This show was officially webcast via LivePhish. Bathtub Gin contained a Soul Shakedown Party tease from Mike. At the end of Hood, Trey noted that it was the last set of tour, thanked everyone for an "absolutely joyous summer," then pantomimed crying and said "I don't want to go home." Page, Mike and Fishman then thanked the crowd as well. Finally, Trey added that "We'd also like to say, 'fuck your face'." The soundcheck Jam contained a Three Little Birds quote by Mike and a Don't Worry Be Happy quote by Trey.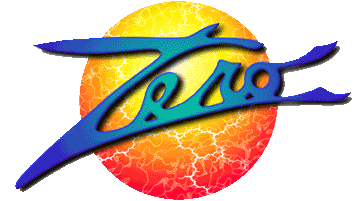 Setlists provided by Setlist.com. Audio from Zero on Archive.org and Steve Kimock Band on Archive.org
and KVHW on Archive.org
September 2, 1995 Zero - Taste Of Madison - Madison, Wi. (Sat)
Audience DAT (AKG 451s ; Pat Cooper Tape ; ifhir Transfer)
Tangled Hangers, Catalina, Highway 61 Revisited, Pits of Thunder, Chance In A Million, E: Mercury Blues